Eleos Charitable Trust (Trust Reg. No: 13/2018)
12 A Reg.no: AAATE9118ME20206
To serve the Lord through carrying his merciful and tender love to his people under suffering.
"For I was hungry and you gave me something to eat, I was thirsty and you gave me something to drink, I was a stranger and you invited me in, I needed clothes and you clothed me, I was sick and you looked after me, I was in prison and you came to visit me."
(Matthew 25:35)
View More About Us
We serve
We provide daily meals to the hungry and less privileged brethren in Chennai, Trivandrum and Bangalore. We hope to extend this service to other cities as well. Sponsors and volunteers may contact us.
We work
We work for autistic children and for people who are mentally challenged, homeless and stranded in streets .
We support
We are here to support you spiritually through our intercessory prayers. In times of trials and tribulations feel free to contact our dedicated team for the spiritual support.
We resettle
We look forward to provide a permanent shelter for some of the mentally challenged population and autistic children in future.
The Life of Mother Mary: As we commemorate the birth of the blessed Mary on September 8th, let us contemplate the profound virtues that are embodied in her entire existence. When the angel Gabriel appeared to Mary during the Annunciation of the Lord, her response, as documented in Luke 1:38, serves as a striking illustration of an unwavering commitment to serve God: 'I am the Lord's servant; may your word to me be fulfilled.' Throughout her lifetime, she exemplified an unwavering surrender to God's divine will. As we commemorate her birthday, let us reflect on the sincerity of our own commitments and contemplate why we occasionally struggle to align ourselves with God's purpose. Frequently, we make pledges to assist others but falter in fulfilling them due to apprehension or other challenges. At times, we may even find that introspection and self-doubt hinder us from taking action.
In the scriptures, Mother Mary is portrayed as naturally serene, yet her profound courage in faith and her unwavering determination to fulfill God's will shine through. She remained steadfast by Jesus's side, from his birth to Calvary. This level of faith and courage is a beacon for us to emulate in our own lives, as we strive to extend our help and love to those in need around us.
Let us aspire to incorporate her virtues of complete surrender and unwavering faith into our own lives, remembering the wisdom of James 2:26: 'For as the body apart from the spirit is dead, even so, faith apart from works is dead.'
--- LIZMARIA JACOB - -
Read More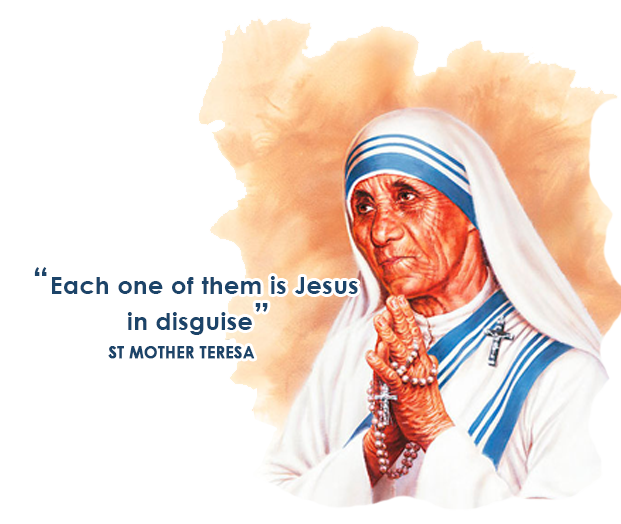 Our mission is to wholeheartedly serve the poor, mentally challenged and autistic people, regardless of their religion, caste, culture or social status, throughout their life with the grace and power of God. We are envisioned to extend our love and care to them by providing a permanent shelter.
History
Eleos ministry started with a mission of providing food for those who are in need in different places; focusing more on mentally challenged and deprived people in streets. The first program of Eleos ministry was conducted in October 2017 as a part of intercession prayer for a retreat coordinated by few of our team members in Trivandrum, which provided food for 750 people at Trivandrum Medical College and also for 250 people in Rajavur, Tamil Nadu. The humongous God experience that came out of the first program inspired the group to celebrate Christmas and Easter with uncared and unloved ones in the streets.
View More
Our Inspiration
"Be merciful, just as your Father is merciful" (Luke:6:36)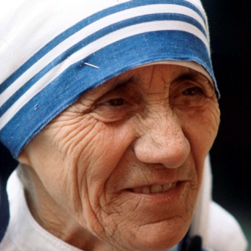 Saint Mother Teresa
It's not how much we give, but how much love we put into giving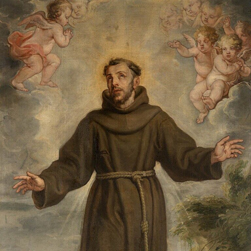 Saint Francis of Assisi
All the darkness in the world cannot extinguish the light of a single candle.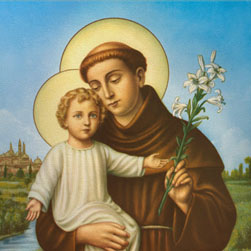 Saint Antony
Charity is the soul of faith, makes it alive; without love, faith dies.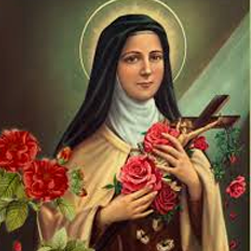 Saint Therese of Lisieux
Love can supply for length of years. Jesus, because He is Eternal, regards not the time but only the love.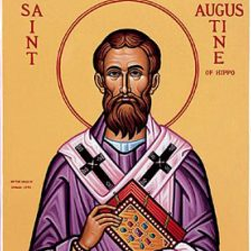 Saint Augustine
Beauty grows in you to the extent that love grows, because charity itself is the soul's beauty.
"It's not how much we give, but how much love we put into giving"
- St. Mother Teresa
You can make a difference
Donate Now